Embrace the new normal with our blended learning modalities.
CSP-R's SINGLE (Systematic Interaction Navigating Gadgetry for a guaranteed Learning Experience) blended learning offers three (3) distance learning options. One may choose from online distance learning (ODL), digital modular distance learning (DMDL), and printed modular distance learning (PMDL). 
Online Distance Learning features the teacher facilitating learning and engaging learners' active participation using various technologies accessed through the internet while they are geographically remote from each other during instruction. The teacher and the students will have interaction using the Google Classroom and the Google Meet.
Students in the Digital Modular Distance Learning access their weekly self-learning modules in the Google Classroom. Parents and guardians no longer have to come to the school to pick up the learning materials. The students are notified via email whenever there are new uploads and posts.
Modular Distance learning involves individualized instruction that allows learners to use self-learning modules in print.
Pre-school/Junior High School
In view with our vision, mission, and goals, Colegio de San Pedro-Recoletos ventures to attain its general aim of providing quality Christian education enlightened by the teachings of St. Augustine of Hippo.
In accordance with these aims and the desire to contribute to the welfare of the community, pupils/students are formed holistically. Colegio de San Pedro-Recoletos has set the following goals:
to develop mature student-graduates who are committed to appraise and appreciate what is truly Filipino in traditions, culture, and values;

to instill to its constituents the unending search for the desirable knowledge, attitudes, habits, and character that contribute to the realization of a productive citizenry;

to help in the task of evangelization by bringing the message of Christ to the member of the academic community;

to provide an atmosphere of academic excellence and awareness toward the welfare and the common good of the people in exercising Christian justice and charity;

to inculcate prayer, work, study, and goodwill in the realization and enhancement of talents and potentials, molding persons of worth and character with the essential knowledge of the humanities and the sciences provided by a truly integral education; and

to gain wisdom of the needs of the Church, the Filipino society and the world community and to respond accordingly through fraternal charity.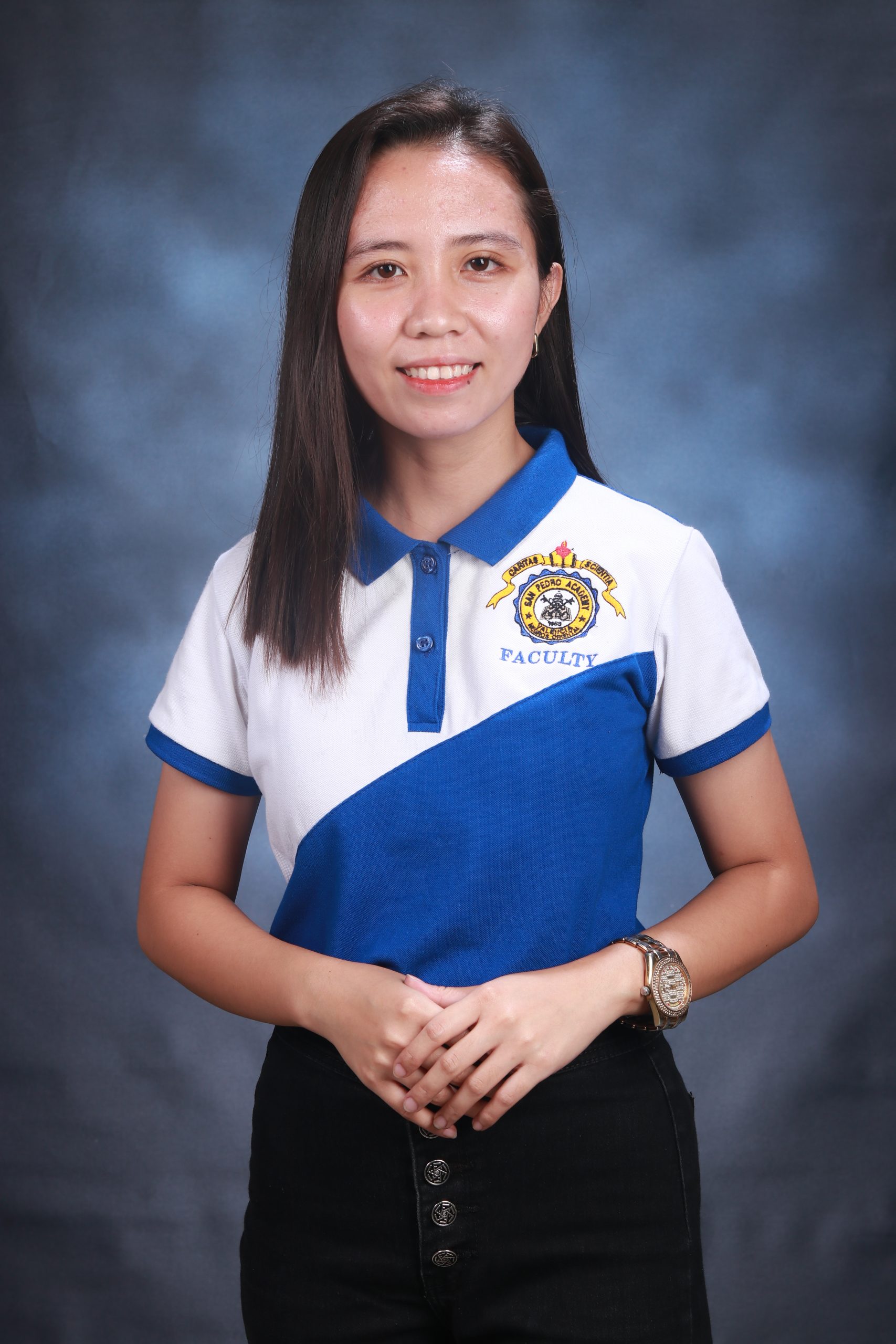 Coordinator for Academics (JHS)
Colegio de San Pedro-Recoletos is PEAC accredited with ESC (Education Service Contracting). Through the initiative of Fray Leo G. Alaras, OAR (the School's 8th Director/Principal), the Department of Education has granted the institution to offer Senior High School Program starting SY 2016–2017.
Helping the goals of young graduating students who are college and employment ready, Colegio de San Pedro-Recoletos provides learners with 21st century skills and holistic formation needed for their personal lifelong learning.
ABM (Accountancy, Business, & Management)

Leading to
BS in Accountancy

BSBA major in

Management Accounting

Financial Management

Human Resource Development Management

Marketing Management:

BSHM major in

Hotel & Restaurant Management

Tourism
HUMSS (Humanities & Social Sciences)
Leading to
BS in Criminology

AB Communications

Education
STEM (Science, Technology, Engineering & Mathematics)
Leading to
BS in Electronics Engineering

BS in Computer Engineering

BS in Industrial Engineering

BS in Computer Science

BS in Information Technology

BS in Information Systems

BS in Nursing

BS in Psychology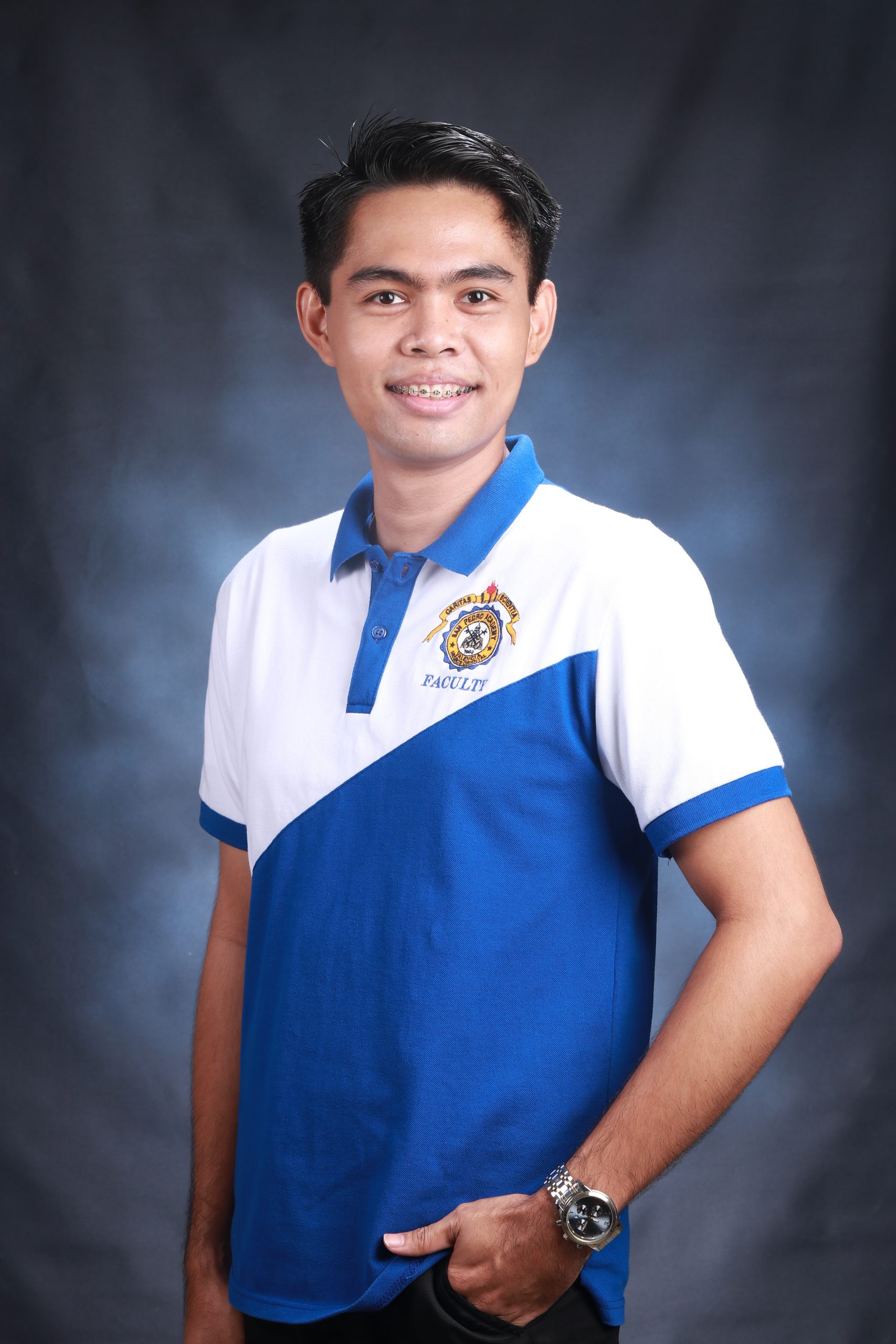 Coordinator for Academics (SHS)
At CSP-R, students are formed holistically—mind,
body, and soul—equipped with Augustinian Recollect education.